Lake Conroe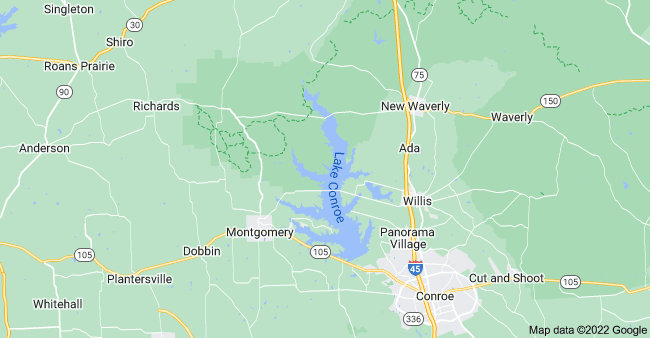 House Cleaning Lake Conroe
The appearance of your home portrays an image of you and your family. Unfortunately, that image isn't always accurate. Untidy messes and clutter, while likely a direct reflection of a lack of time for adequate house cleaning of your Lake Conroe residence, is often misinterpreted as irresponsibility. This can make it stressful when you hear that unexpected knock on the door.
Busy schedules, fulfilling careers, and priceless time spent with loved ones can make it all too easy to put household chores on the backburner. While you likely take time to perform necessary tasks like dishes, sweeping, and general upkeep, how often do you get the chance to get down to the baseboards? The investment in professional house cleaning Lake Conroe is one that pays off in more ways than one. 
We service all of the Lake Conroe areas including Conroe, Montgomery and Willis. In these areas we specialize in weekly cleaning, monthly cleaning, recurring cleaning, deep cleaning, one time cleaning and move out cleaning. 
The Many Benefits of Professional House Cleaning Lake Conroe
The obvious benefit of professional house cleaning is that you'll be able to enjoy a clean home after every busy day. However, there are many other luxuries you'll wonder how you lived without:
Saves time you can spend with your family or even making more money putting in extra hours at work

Reduces stress, making you more productive in every other area of your life

Saves money on expensive house cleaning products and tools

Taps into tried-and-tested cleaning processes that take years to fine-tune

Reduces the risk if something is damaged during cleaning
Sure, you have to pay for Lake Conroe house cleaning services. However, when you weigh all the benefits you get in return, you'll find the return on investment can prove well worth it. U Have It Maid has been servicing the area for over two decades, and our experienced cleaning specialists come fully prepared to tackle even the trickiest jobs. Whether it's been awhile since you've had time to spend on cleaning or you just need a little boost to get your home looking its best, we're here to get the job done right. 
Enjoy the Freedom of House Cleaning Lake Conroe
Few things are more liberating than knowing you have control over your home. This can be difficult to truly experience when you feel overwhelmed with household chores you can never seem to fit in your schedule. Our team is here to take the stress out of the equation. Call or click for your free quote today.