Benefits of Hiring U Have It Maid for Your Professional House Cleaning in Klein, Texas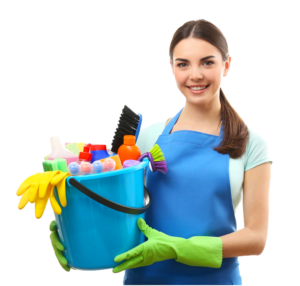 Whether you reside in a large family home or a cozy apartment, the benefits of hiring U Have It Maid for your professional house cleaning needs in Klein, Texas are abundant. Let's delve into the advantages that set them apart from other cleaning services:
1. Expertise in Cleaning Techniques and Methods
U Have It Maid boasts a team of highly skilled and trained cleaning professionals who are well-versed in the most effective cleaning techniques and methods. They have the expertise to tackle even the toughest cleaning challenges and ensure that every nook and cranny of your home is sparkling clean. From sanitizing bathrooms to deep-cleaning carpets, their attention to detail guarantees exceptional results.
2. Customized Cleaning Plans
Every home is unique, with specific cleaning requirements. U Have It Maid understands this and offers customized cleaning plans tailored to your individual needs. Whether you prefer a weekly, bi-weekly, or monthly cleaning schedule, they can accommodate your preferences and design a plan that works best for you. This level of flexibility ensures that your home receives the attention it deserves, without any unnecessary services.
3. Time-Saving Convenience
Life can be hectic, leaving little time for comprehensive house cleaning. Hiring U Have It Maid allows you to reclaim your time and focus on what truly matters to you. Instead of spending hours scrubbing floors or dusting shelves, you can trust their professional team to handle the cleaning while you attend to other important tasks or simply enjoy some well-deserved downtime.
4. Impeccable Attention to Detail
U Have It Maid takes pride in their meticulous approach to cleaning. Their team goes above and beyond to ensure that every corner of your home receives the attention it deserves. From meticulously dusting delicate surfaces to organizing clutter, their commitment to delivering exceptional results is evident in every task they undertake.
5. High-Quality Cleaning Products and Equipment
To provide the best possible cleaning services, U Have It Maid utilizes top-of-the-line cleaning products and equipment. They understand the importance of using safe and effective cleaning solutions that are gentle on surfaces while effectively eliminating dirt, grime, and bacteria. By employing professional-grade tools and supplies, they guarantee a thorough and hygienic clean for your home.
6. Cost Savings in the Long Run
While some may consider professional cleaning services as an additional expense, hiring U Have It Maid can actually save you money in the long run. By preventing the build-up of dirt, dust, and grime, their regular cleaning services help maintain the longevity and condition of your home. This reduces the need for costly repairs and replacements, ultimately saving you from significant financial burdens down the line.