Benefits of Hiring U Have It Maid for Your Professional House Cleaning in Tomball, Texas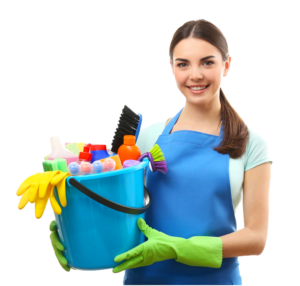 When it comes to maintaining a clean and organized home, many of us find ourselves juggling our busy lives with the never-ending chore of cleaning. This is where U Have It Maid steps in to make your life easier. In this comprehensive guide, we'll delve into the multitude of advantages that come with hiring U Have It Maid for your professional house cleaning needs in Tomball, Texas.
A Cleaner, Healthier Home
The U Have It Maid Difference
At the heart of every clean home is the meticulous attention to detail that U Have It Maid provides. Our experienced professionals leave no corner untouched, ensuring that your home not only looks clean but is also a healthier place to live. We understand that a clean environment is essential for your family's well-being.
Green Cleaning Solutions
One of the standout benefits of choosing U Have It Maid is our commitment to eco-friendly cleaning. We use green cleaning solutions that are safe for your family, pets, and the environment. You can breathe easy knowing that your home is not only clean but also free from harmful chemicals.
Allergy and Dust Reduction
For those with allergies, regular cleaning is crucial. U Have It Maid's thorough cleaning methods eliminate dust, allergens, and other irritants, providing relief to allergy sufferers and creating a healthier living space.
More Free Time
Reclaim Your Weekends
Imagine having your weekends back to enjoy with family and friends, pursue hobbies, or simply relax. With U Have It Maid taking care of your house cleaning, you can do just that. Our services give you the gift of time.
Customizable Cleaning Schedules
We understand that every household is unique. That's why we offer customizable cleaning schedules to fit your needs. Whether you require weekly, bi-weekly, or monthly cleaning, we've got you covered.
Expertise and Professionalism
Highly Trained Cleaning Teams
Our cleaning teams are not just anyone off the street. They are highly trained professionals who take pride in their work. With U Have It Maid, you can trust that your home is in capable hands.
State-of-the-Art Equipment
We invest in the latest cleaning equipment and technology to ensure top-notch results. Our advanced tools help us clean efficiently and effectively, leaving your home spotless.
Peace of Mind
Background-Checked Staff
Your peace of mind is essential to us. That's why all our staff undergo rigorous background checks, so you can trust the individuals entering your home.
Fully Insured Services
U Have It Maid is fully insured, providing an extra layer of protection for you and your property. In the unlikely event of an accident, you're covered.
Affordable Pricing
Competitive Rates
Quality house cleaning doesn't have to break the bank. U Have It Maid offers competitive rates without compromising on the level of service you receive. We believe in affordability and excellence.
No Hidden Costs
With transparent pricing and no hidden costs, you'll always know what to expect. We value honesty and integrity in our business practices.
Conclusion
It's clear that the benefits of choosing U Have It Maid for your professional house cleaning in Tomball, Texas are numerous and impactful. From a cleaner, healthier home to more free time and peace of mind, we prioritize your needs and satisfaction above all else.
In conclusion, when you choose U Have It Maid for your professional house cleaning in Tomball, Texas, you're not just getting a cleaning service—you're gaining a partner in maintaining a clean, healthy, and happy home. With a team of dedicated professionals, eco-friendly practices, and customizable services, we stand out as the top choice for your house cleaning needs. Experience the benefits firsthand, and reclaim your time and peace of mind with U Have It Maid.