Benefits of Hiring U Have It Maid for Your Professional House Cleaning in Atascocita, Texas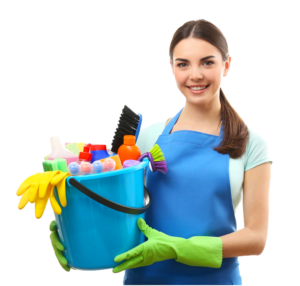 In the bustling town of Atascocita, Texas, keeping up with the demands of a busy life can often leave homeowners grappling with the challenge of maintaining a clean and tidy living space. This is where U Have It Maid steps in as a reliable and efficient solution for professional house cleaning. As the saying goes, "A clean house is a happy house." Let's delve into the myriad Benefits of Hiring U Have It Maid for Your Professional House Cleaning in Atascocita, Texas. From time savings to a healthier living environment, let's explore how this service can enhance your quality of life.
Key Benefits
Discover the array of advantages that come with engaging U Have It Maid for your house cleaning needs:
Expertise and Skillful Cleaning Techniques
When you entrust your home to U Have It Maid, you're tapping into a wealth of expertise. Their professional cleaners are armed with the knowledge of effective cleaning techniques that ensure every nook and cranny of your home is meticulously cleaned. From tackling stubborn stains to addressing delicate surfaces, their skillful approach guarantees a thorough and satisfactory clean.
Impeccable Cleanliness Every Time
Are you tired of spending your precious free time scrubbing floors, dusting shelves, and wiping countertops? With U Have It Maid, you can bid farewell to the hassle of cleaning. Their dedicated team strives for nothing less than impeccable cleanliness, leaving your home sparkling and fresh.
Tailored Cleaning Plans
Recognizing that every home is unique, U Have It Maid offers customized cleaning plans to cater to your specific needs. Whether you require a deep clean before a special event or regular maintenance to keep your home in top shape, their flexible approach ensures your expectations are not just met, but exceeded.
Time and Energy Savings
Between work, family commitments, and social activities, finding time for thorough house cleaning can be a challenge. By enlisting the services of U Have It Maid, you free up valuable hours that can be better spent on things you truly enjoy. Reclaim your weekends and evenings, and let the professionals take care of the cleaning.
Healthier Living Environment
A clean home is not just aesthetically pleasing; it also contributes to a healthier living environment. Dust, allergens, and germs can accumulate over time, leading to respiratory issues and allergies. With regular professional cleaning, you can significantly reduce these health risks, promoting the well-being of your family.
High-Quality Cleaning Products
U Have It Maid understands the importance of using safe and effective cleaning products. They employ high-quality, eco-friendly cleaning agents that effectively eliminate dirt and grime while being gentle on the environment. This commitment to responsible cleaning ensures a clean home without compromising on sustainability.
Stress Reduction and Peace of Mind
Life is demanding enough without the added stress of maintaining a spotless home. When you opt for professional house cleaning, you not only eliminate the stress of cleaning but also gain peace of mind knowing that your living space is in expert hands.
Dedicated and Trustworthy Team
One of the standout qualities of U Have It Maid is their team of dedicated and trustworthy professionals. Background-checked and trained, their staff is committed to delivering exceptional service, ensuring your home is treated with the care and respect it deserves.
Enhanced Aesthetics and Comfort
Walking into a freshly cleaned home is a delight for the senses. The clean surfaces, the pleasant aroma – everything contributes to an enhanced aesthetic and heightened comfort. With U Have It Maid, you can experience this welcoming feeling every time you step through your front door.