Benefits of Hiring U Have It Maid for Your Professional House Cleaning in Magnolia, Texas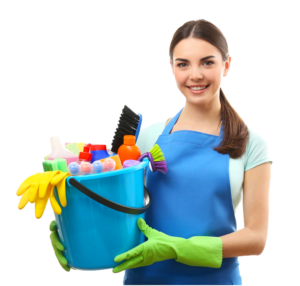 Introduction
Raising Questions
Are you tired of spending your precious weekends scrubbing, dusting, and vacuuming every nook and cranny of your home? Do you find it increasingly challenging to maintain a pristine living space amid your hectic schedule? If the answer is yes, then it's time to consider the benefits of outsourcing your house cleaning chores to the experts at U Have It Maid.
House cleaning is a task that requires time, effort, and a keen eye for detail. While some may find it therapeutic, for most of us, it's a chore that we'd gladly delegate if given the opportunity. This is where professional house cleaning services like U Have It Maid come into play.
The U Have It Maid Difference
Unparalleled Expertise
At U Have It Maid, we take immense pride in our team of experienced and well-trained cleaning professionals. Our experts are equipped with the knowledge and skills to tackle even the most stubborn stains and grime. They are well-versed in using the latest cleaning techniques and eco-friendly products to ensure your home is not just clean but also safe for your family.
Customized Cleaning Plans
We understand that every home is unique, and your cleaning needs may vary. That's why we offer customized cleaning plans tailored to your specific requirements. Whether it's a one-time deep cleaning or regular maintenance, we've got you covered.
Eco-Friendly Practices
In today's environmentally conscious world, it's crucial to choose cleaning services that prioritize sustainability. U Have It Maid is committed to using eco-friendly cleaning products that are safe for your family and the planet. Our green cleaning practices ensure a healthier indoor environment for you and your loved ones.
Time and Energy Savings
Free Up Your Schedule
One of the most significant advantages of hiring U Have It Maid is the gift of time. Imagine reclaiming your weekends to spend with family and friends, pursue your hobbies, or simply relax. Our cleaning experts will efficiently handle the chores while you enjoy your free time.
Reduce Stress and Fatigue
House cleaning can be physically demanding and mentally draining. The constant worry about keeping your home spotless can add unnecessary stress to your life. By entrusting U Have It Maid with your cleaning needs, you can reduce stress and fatigue, allowing you to focus on what truly matters.
Impeccable Cleanliness
Professional Cleaning Techniques
U Have It Maid brings a professional touch to every corner of your home. Our cleaning techniques are second to none, ensuring that your living space is not just clean but also sanitized and hygienic. We pay attention to every detail, leaving no surface untouched.
Attention to Detail
Our cleaning experts have a keen eye for detail. From cleaning behind appliances to dusting high shelves, we leave no stone unturned. You'll be amazed by the level of cleanliness we can achieve.
Safety and Trust
Background-Checked Professionals
Your home is your sanctuary, and we understand the importance of trust. That's why we thoroughly vet all our cleaning professionals with background checks. You can have peace of mind knowing that your home is in safe hands.
Insurance and Liability Coverage
Accidents can happen, even to the most careful professionals. U Have It Maid is fully insured and bonded, providing you with an added layer of protection. In the unlikely event of any damage or mishap, you're covered.
Conclusion
Providing Answers
In conclusion, if you've been grappling with the never-ending battle of maintaining a clean and tidy home in Magnolia, Texas, U Have It Maid is here to provide the answers you seek. Our professional house cleaning services offer a myriad of benefits, from time and energy savings to impeccable cleanliness and unwavering trust.
Solutions for Your Cleaning Needs
Let us take the burden off your shoulders, allowing you to enjoy a cleaner, healthier, and more relaxed living environment. Contact U Have It Maid today and experience the difference in professional house cleaning services. Say goodbye to cleaning woes and hello to a sparkling, stress-free home. It's time to make your life easier with U Have It Maid.