Benefits of Hiring U Have It Maid for Your Professional House Cleaning in Kingwood, Texas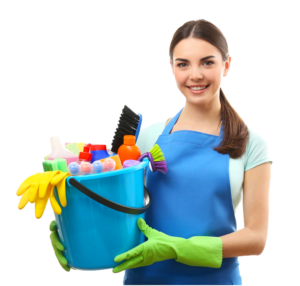 Maintaining a clean and tidy home is essential for creating a comfortable and healthy living environment. However, with the demands of work, family, and other responsibilities, finding the time and energy to keep your home spotless can be a daunting task. This is where professional house cleaning services come to the rescue. Among the leading cleaning services providers in Kingwood, Texas, U Have It Maid stands out for its exceptional quality, reliability, and customer satisfaction. In this article, we will explore the countless benefits of hiring U Have It Maid for your professional house cleaning needs.
Impeccable Cleaning Services for Every Corner
When it comes to cleaning your home, attention to detail is crucial. U Have It Maid understands this well and goes the extra mile to provide impeccable cleaning services for every nook and cranny of your home. Their team of experienced and highly trained professionals are well-versed in the most effective cleaning techniques and use eco-friendly products to ensure a thorough and safe cleaning process.
By entrusting your house cleaning to U Have It Maid, you can rest assured that every surface, from floors to countertops, will be left sparkling clean. Whether it's dusting hard-to-reach areas, scrubbing bathroom fixtures, or vacuuming carpets, their attention to detail ensures that even the smallest details are not overlooked.
A Customized Cleaning Plan Tailored to Your Needs
Every home is unique, and so are its cleaning requirements. U Have It Maid understands this diversity and offers customized cleaning plans tailored to meet the specific needs of each client. During an initial consultation, their team takes the time to understand your preferences, priorities, and any specific areas of concern.
With a customized cleaning plan in place, you have the flexibility to choose the frequency of cleaning visits and the specific tasks you want to be included. Whether you need a one-time deep cleaning or regular maintenance cleanings, U Have It Maid can accommodate your schedule and ensure that your home always looks its best.
Time-Saving Convenience for Busy Individuals
In today's fast-paced world, time is a valuable commodity. The demands of work, family, and social commitments can leave little room for household chores. Hiring U Have It Maid allows you to reclaim your precious time and focus on the things that truly matter to you.
Imagine coming home to a clean and tidy house without lifting a finger. With U Have It Maid taking care of your house cleaning, you can enjoy more quality time with your loved ones, pursue hobbies, or simply relax and unwind after a long day. Their professional team will handle the cleaning tasks efficiently and effectively, giving you the freedom to prioritize what's important to you.
Experienced and Trustworthy Cleaning Professionals
When inviting someone into your home for cleaning services, trust is of utmost importance. U Have It Maid recognizes this trust and takes pride in its team of experienced and trustworthy cleaning professionals. Each member of their team undergoes a rigorous screening process, including background checks, to ensure the safety and security of your home.
Their cleaning professionals are not only skilled at their craft but also courteous and respectful. They treat your home with the utmost care, ensuring that your belongings are handled with precision and delicacy. With U Have It Maid, you can have peace of mind knowing that your home is in the hands of reliable and trustworthy professionals.
Enhanced Health and Hygiene for Your Family
A clean home is not only visually appealing but also contributes to the overall health and well-being of your family. Regular house cleaning helps eliminate dust, allergens, and harmful bacteria that can accumulate over time. By hiring U Have It Maid for your professional house cleaning needs, you create a healthier environment for you and your loved ones.
Their meticulous cleaning practices and eco-friendly products ensure that your home is not only clean but also free from harmful chemicals. From sanitizing high-touch surfaces to disinfecting bathrooms, their attention to detail promotes a hygienic living space. Say goodbye to allergy-triggering dust and hello to a healthier home with U Have It Maid.