Benefits of Hiring U Have It Maid for Your Professional House Cleaning in Humble, Texas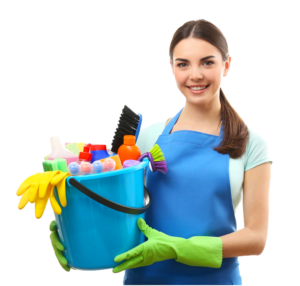 In today's fast-paced world, keeping up with household chores can often feel like an overwhelming task. The demands of work, family, and social commitments leave us with limited time and energy to maintain a clean and tidy home. This is where professional house cleaning services come to the rescue. If you're a resident of Humble, Texas, you're in luck because U Have It Maid is here to make your life easier. In this article, we'll explore the myriad benefits of hiring a professional house cleaning service like U Have It Maid to take care of your home. From saving time to ensuring a sparkling clean living space, you'll discover why this investment is worth every penny.
A Cleaner, Healthier Home
1. Time-Saving Convenience
Life is busy, and time is a precious commodity. Hiring a professional house cleaning service like U Have It Maid frees up your schedule, allowing you to focus on the things that matter most. Instead of spending your weekends scrubbing floors and dusting shelves, you can enjoy quality time with family and friends.
2. Expertise and Skill
Professional cleaners are trained to tackle even the toughest cleaning challenges. They have the expertise and experience to efficiently clean your home, leaving no corner untouched. From stubborn stains to hidden allergens, they know how to deal with it all.
3. Customized Cleaning Plans
Every home is unique, and so are its cleaning needs. U Have It Maid offers customized cleaning plans tailored to your specific requirements. Whether you need a one-time deep clean or regular maintenance, they've got you covered.
4. A Healthier Home Environment
A clean home is a healthy home. Professional cleaning services use top-quality products and techniques to eliminate germs, bacteria, and allergens. This helps create a safer and healthier living environment for you and your family.
5. Extended Lifespan of Your Belongings
Regular cleaning by professionals can extend the lifespan of your furniture, appliances, and fixtures. Dust and grime can take a toll on these items over time, but with regular maintenance, you'll get more value out of your investments.
6. Stress Reduction
Cleaning can be a source of stress, especially when you're juggling multiple responsibilities. By delegating this task to professionals, you can reduce stress and enjoy a more relaxed, clutter-free home.
7. Eco-Friendly Cleaning
U Have It Maid is committed to eco-friendly cleaning practices. They use environmentally friendly products that are safe for your family and the planet. It's a responsible choice that aligns with your commitment to sustainability.
8. Access to Professional Equipment
Professional cleaners have access to specialized equipment and tools that can achieve superior results. From high-powered vacuum cleaners to industry-grade steam cleaners, they have it all to make your home shine.
9. Flexibility in Scheduling
U Have It Maid understands that your schedule may vary. That's why they offer flexible scheduling options. Whether you need a weekly, bi-weekly, or monthly cleaning service, they can accommodate your needs.
10. Peace of Mind
Knowing that your home is in the hands of trained professionals gives you peace of mind. You can trust U Have It Maid to maintain the cleanliness and orderliness of your home consistently.
Conclusion
Hiring U Have It Maid for your professional house cleaning needs in Humble, Texas, is a decision that offers a multitude of benefits. From saving time and reducing stress to enjoying a healthier home environment, the advantages are undeniable. With their expertise, customized plans, and eco-friendly practices, you can trust them to maintain your home to the highest standards.